Story
Diary
Historie
Jeg hedder Mille og er 15 år og jeg hedder Emilie og er 14 år.
Vi både bor og går i skole i Helsingør. Vi er to sportsglade piger, som har redet siden vi var 5 år. Vores fritid tilbringer vi hos vores ponyer (Saharis Junior og Lotus) på Jette Rideskole. Vores fælles interesse er Mounted Games, hvor vi deltager i stævner både i ind- og udland.
Mounted Games er en galopsport, der tiltrækker sig opmærksomhed på grund af det lynhurtige tempo, de opsigtsvækkende øvelser, når rytterne springe af og på deres ponyer og på deres ponyer læner sig helt ned mod jorden, for at løse de opgaver de skal igennem og nå først i mål.
I 2018 blev vi kåret som Nordens bedste Mounted Games par i aldersgruppen U17 ved Nordiske Mesterskaber i Gøteborg. Ud af en lang række par stævner i både Danmark og Sverige er vores største fokus VM Par i England, september 2019. Her er målet, at vi minimum når en semifinale – blandt de 20 bedste par i verden (hvor der forventes ca. 60-70 par i U17 gruppen). Her deltager lande som Tyskland, Australien, New Zealand, Frankrig, Sverige, Norge, England, Wales, Irland, Østrig.
Vores deltagelse ved VM i England er kostbart ikke mindst fordi vi i vores sport har med levende dyr, at gøre. Vi skal have transporteret vores ponyer fra Danmark til England, startgebyr for VM deltagelse, ophold i England for både os og vores ponyer mv.
Vi har brug for økonomisk hjælp på 30.000 kr. til vores deltagelse i VM i England og optakten til VM ved par stævner i Gøteborg i Sverige (bl.a. Nordiske Mesterskaber) og Danmark, ikke mindst DM Par, hvor vi forventer at være blandt de 3 bedste par. Vi taler økonomisk hjælp til transport, opstaldning og stævnegebyr.
Tak fordi, du læste vores historie. Vi håber, du har lyst til at støtte os.
..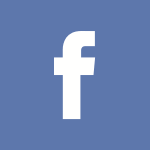 milleogemilie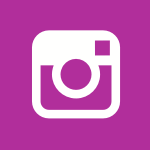 emilie.and.millepg