Story
Diary
We are the Fulton FC USA Team, originating out of Fulton, NY. Our team consists of 15 girls between the ages of 12-14 yrs old. As a team, we have been given this amazing opportunity to travel to Benidorm, Spain this July to participate in the 2019 Costa Blanca Cup Soccer Tournament.

To turn this once-in-a-lifetime opportunity into a reality, we are reaching out directly to you for support and help with the players travel expenses. No donation is too small or too large, we as a team appreciate ALL donations that will help us on our journey to the cup.

As of right now, our team is currently the only 14U girls team that would be representing our hometown, NY State and of course the USA!

Fulton FC USA Team is extremely grateful for your support and possible donation to help them get to the 2019 Costa Blanca Cup Tournament!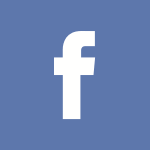 fultonfcusateam